Welcome

Thai

1

kitchen
560 WEST 19TH STREET #C
COSTA MESA, CA 92627
TEL. (949) 722-7437
FREE DELIVERY WITHIN 3 MILES  MINIMUM $ 20.00
*Some areas may not be able to get free delivery service.
(Delivery service will take approximately 45++ minutes)
 (Plastic utensils would be provided only upon request)
(Delivery fee may be applied in some cases)
*Online order is the 3rd party website, service provides by BeyondMenu.com*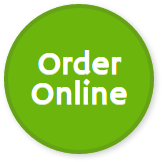 via BeyoundMenu.com (Free)
Do you want to get your food quicker?
Pay for your convenient 
Via PostMates (Service Fee)
Via DoorDash (Service Fee)
---
         We are a small family business in Costa Mesa, California. We only make the food from fresh and the best ingredients, every dish is cooked order by order, we are never pre-cooked for any dish. We do our best to provide the best quality taste for you.
Chief recommendation Menu
Arizona Chicken
Grilled marinated chicken white meat breast on the bed of steamed vegetable top with peanut sauce.
Served with white rice.
Teriyaki Chicken
Grilled chicken with thai1 teriyaki sauce. Served with white rice.
Crying Tiger
Cooked medium. Grilled Thai style New York beef steak with Thai1 spicy sauce on the side. Served with white rice.
Grilled Salmon
Grilled salmon with mango salsa or teriyaki sauce. Served with white rice.